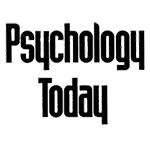 Dr. Sarkis was recently a guest on Dan Harris' weekly mindfulness podcast, called "10% Happier".
Dan Harris is the co-anchor of ABC's Nightline and the weekend editions of Good Morning America. He wrote 10% Happier, a #1 New York Times bestseller, then launched the 10% Happier podcast and co-founded the 10% Happier app.
Dr. Stephanie Sarkis PhD NCC DCMHS LMHC is a best-selling author and expert in ADHD, anxiety disorders, autism spectrum disorder, and chronic pain. Her counseling sessions, speaking engagements, books, videos, interviews, and podcast episodes have helped millions live happier and more productive lives.  She is one of only 20 clinicians in the US that have a dual designation of AMHCA Diplomate and Clinical Specialist in Child and Adolescent Counseling.
Books on Toxic Relationships
Dr. Sarkis has several years of media experience, appearing on podcasts, television, and radio shows. She has a Bachelor's Degree in Telecommunication Production from the University of Florida, in addition to her counseling degrees. She also has presented over 500 times to clinicians, at conferences, and at schools. Dr. Sarkis believes that education should be fun, and brings her engaging personality and real-life examples to illustrate her information. Her presentations are backed with research, and have benefitted thousands.